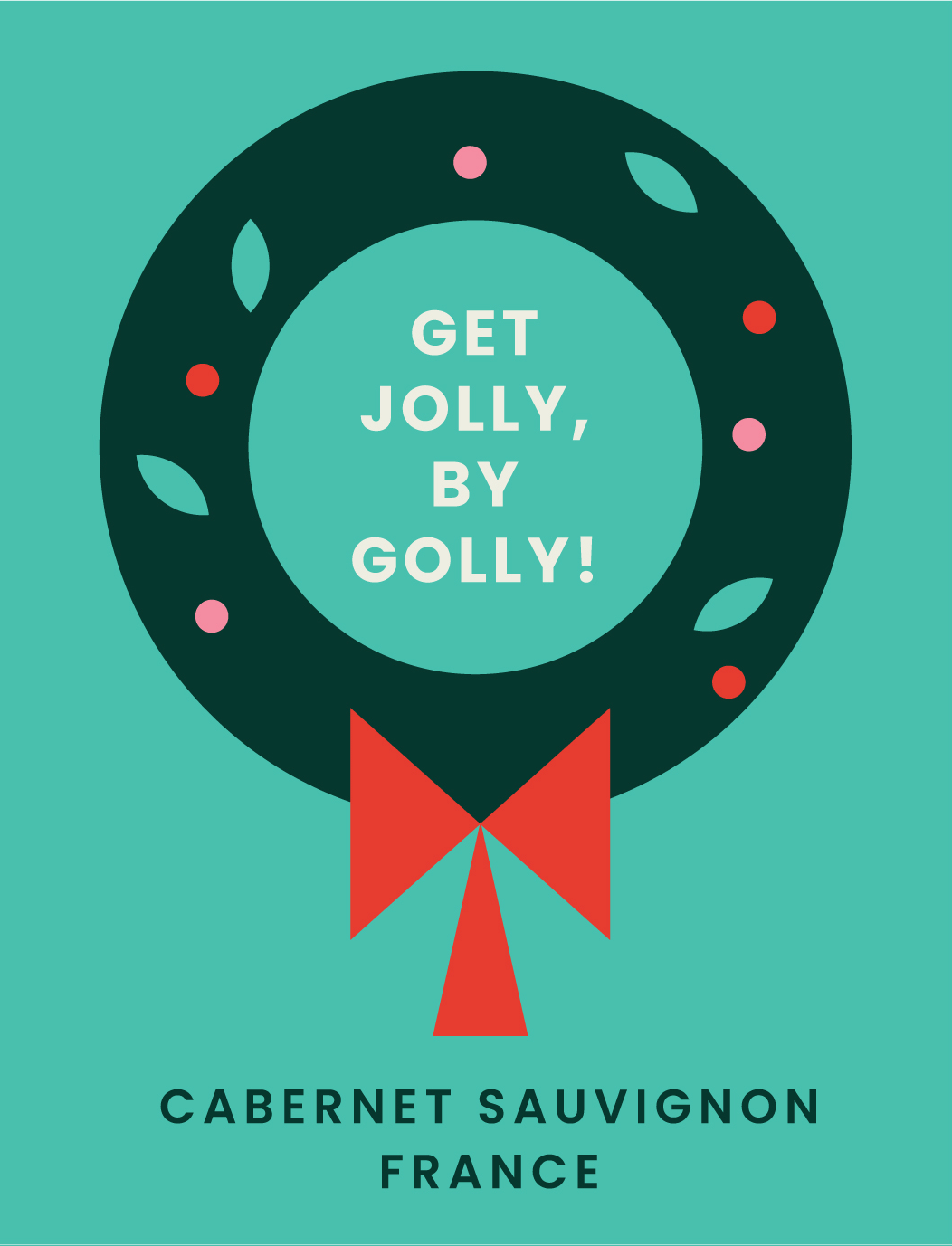 The Cabernet that keeps on giving

Get Jolly, By Golly is a red wine with power and gusto. Made from Cabernet Sauvignon in France, this full-bodied wine is lush with ripe cherry, date, and strawberry and balanced with cedar and tobacco. It's giving cocktail dress, opera gloves, and a cigarette holder so get your favorite old Hollywood film and a long list of snacks ready to go, invite over your best friend and enjoy the gift that is red wine.
​
Get the French buzz
Celebrated as some of the most resolute winemakers globally, the French have every reason to cherish the extraordinary wines born from their vineyards. With an unwavering commitment to meticulous crushing, pressing, and fermentation, French wines attain a level of perfection that sets a universal standard. The artistry of French winemaking remains peerless, yet it's only natural that others aspire to match their expertise. To fully immerse yourself in the quintessential French experience, set aside your afternoon, procure some cheese and a freshly baked baguette, and savor the moment with a glass of Get Jolly, By Golly.
​
Pairing doesn't have to be complicated

Cabernet Sauvignon is famous for going with lavish meals like steak and lamb. But did you know that it also pairs well with snacks and "everyday" dishes? Have it with burger night and you won't be disappointed. Order veggie or meat-lovers pizza, whip up some store-bought tortellini, or make a charcuterie board with an array of meats and hard cheeses.
​
Click below to let us know if you liked this wine.